Training Delivery Options
We offer several methods of training delivery for our courses.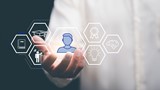 Our mission - Improving workforce skills!
Orion Technical Solutions is your premier source to help solve all of your industrial workforce skills related needs.
Our primary focus is in the Instrument, Controls, and Electrical skills areas, but we can also assist with mechanical, operations, and engineering skills.
We offer scheduled public courses at key locations across the USA but we can also provide any of our training courses directly at your facility and can even customize them to fit your exact needs.
We also offer a wide range of other skills related services, including:
Training program development and assistance
Development of site-specific training resources
Employee screening assistance
Technical skills testing & assessment services
Custom development and mentoring programs tailored to your team or individuals
Coaching and mentoring services including remote online tutoring, progress checks, etc.
Orion Technical Solutions is not affiliated with any equipment vendors or brands in any way - so unlike some vendor-based training, we provide 100% honest input with no sales pitches or biases. Our entire focus is on improving the performance of your workforce.
From course conception, to curriculum development, to the design and fabrication of our training equipment - everything we do is based on delivering long-term results that make a real difference in the field.
Give us a call today and let us show you why our customers rave about our services. See testimonials below.
Training program development & assistance

Curriculum and training material development (specific to your equipment, personnel, and organizational goals)
Employee screening assistance (online exams, practical performance evaluations, etc.)

Technician competency & skills assessments
Technician coaching and mentoring services (group/individual, remote and/or onsite)

I&C Consulting Services (automation & instrumentation)
Testimonials & Feedback

Electrician, ConAgra Foods-Nevada
William Guerry
"The course covered far more than I expected. The Instructor took the time to explain things in a fashion where the concept was understood. Things taught to me at Rockwell Automation finally made sense!"
USS Eisenhower-Reactor Electrical Division-US Navy
Jeffery Rivers
"I have learned more this week than when I took a 16 week college course."
Mechanic, American Airlines–Dallas, Texas
Doyle Wade
"The instructor took extra time (after class) to help me learn the concepts—Instructor loves his job and it shows!"
Electrician, SMC—Idaho National Engineering Laboratory
Ed Harlow
"Excellent teaching demeanor. Instructor made atmosphere relaxed, fun, and interesting. Lessons were well thought out. I was impressed at how much I learned in such a short time."
Electrician, Bechtel Idaho
Damon Orr
"The course was well taught with great equipment and hands-on training."
Engineer, Thiokol Propulsion-Salt Lake City
Karen Wolcott
"Instructor is very well versed on Industrial applications, which adds a real-life spin to the course. He Knows his stuff and it made the course very interesting. Thank you!"
Electrical Engineer, Bridger Coal Company-Wyoming
Brett Doak
"This was an excellent beginner course. I have attended many of these and this is by far the best I have seen."
Best Brands Foods–Dallas, Texas
Steve Entz
"This course brought real to life applications together with PLC possibilities. Instructor knows how people learn..."
Rice University–Houston
Terry Phillips
"The Instructor's enthusiasm for the subject matter really shows and makes the students want to learn."
California Steel Inc., Fontana, California
William Gutzmann
"Instructor went 'above and beyond' to ensure all questions (no matter how big or small) were both answered and comprehended."
Grant Prideco-Navasota, Texas
Billy Patterson
"The Instructor was very knowledgeable, answered all questions completely. Very informative, cared about whether we understood what he was explaining."
Some of our Satisfied Customers
Georgia Pacific

Idaho National Laboratory

Bechtel

Newmont Mining

Peabody Energy
Southern Energy

PacifiCorp

North American Gas

Enbridge Energy

BP
US Dept of Defense

NASA

US Navy

Idaho Pacific

Basic American Foods
National Oilwell Varco (NOV)

FMC

Bridger Coal

Kimberly Clark

Pitney Bowes